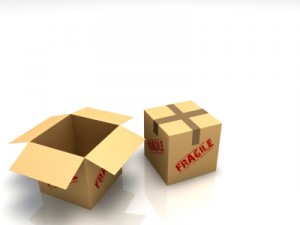 Shipping agencies are available for every segment and need, but many of them seem to care about the bottom line—exclusively. While getting a great value and spending less is important and a consideration, it shouldn't be the only thing your shipping agency cares about.
Avoiding Damage
In addition to ensuring your business is paying a fair price, the best shipping agencies will ensure you have proper instructions for how to package your shipment to avoid damage during transit. Also, the shipment handlers treat your shipment with care so that the movement of your shipment is not going to cause damage.
Protecting the Shipment
Many people thought Blackbeard was a fictional character. The existence of pirates is real and they exist on land and the sea. The best shipping agencies care about protecting their load against theft and incidental damage.  Many will have insurance policies in case of such an event. The best agency plans their routes according to known incidents to decrease risk and ensure your shipment arrives as intended.
On-Time Delivery
Some agencies make sacrifices in the name of on-time delivery. The best shipping agencies can deliver your entire shipment, without damage, and without delay. Caring about the deadline more than the other important aspects of shipping is shortsightedness by the shipping agency. Ask any customer, they would much rather have late shipments if it means the whole shipment arrives without damage.
All of the Above
The best shipping agencies care about all of the aspects of a successful shipment. The agency should ensure first of all, your business is getting the best price for your needs. Next, the shipment should arrive on-time, without loss, and with no damage to the goods being shipped. A thorough agency will care about your shipment from pick-up to delivery and when they do, you've found one of the best!
DalyWorks cares. To speak about your shipping needs, call 701.219.3323